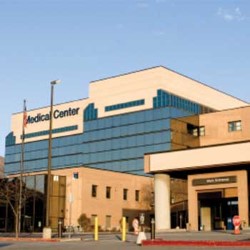 Aldes Heat Recovery Ventilators (HRV), Energy Recovery Ventilators (ERV), and Constant Airflow Regulators (CAR) have been used to provide quality ventilation in hospitals and other medical facilities.
Take a look at our Aldes Products Commercial Applications chart for an at-a-glace overview of products appropriate for medical buildings.
To see a sampling of medical facilities and other institutional buildings in which Aldes products have recently been installed, please see our featured projects map.