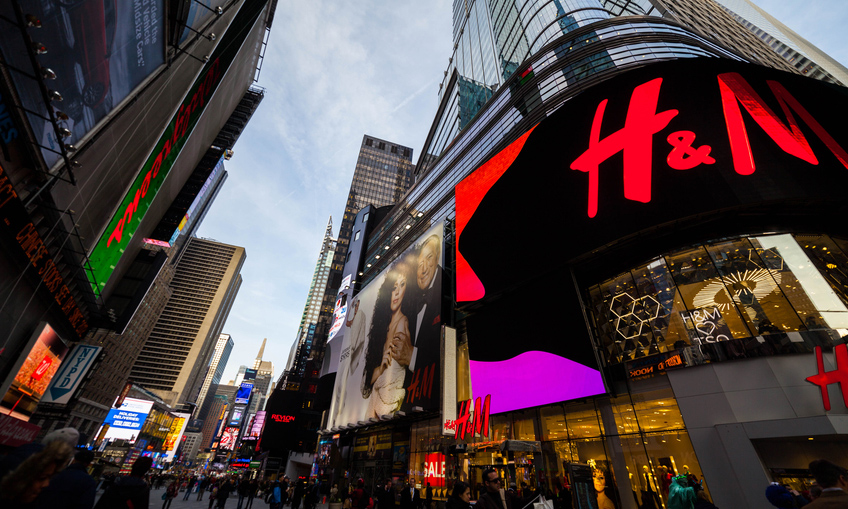 American Aldes, the premier manufacturer of ventilation products, has been providing air diffusers for the well-known clothing retailer H & M in nearly every new store in the United States for roughly the past decade. In all, hundreds of stores across the nation have installed these products that help provide healthy indoor air quality and comfort to employees and customers.
Aldes circular swirl air diffusers are designed to generate a spiral air stream to help diffuse the incoming air in occupied zones compared to conventional diffusers. Plainly put, they supply air to the store without blowing directly onto customers or employees. Instead, the air is distributed in such a way that there is virtually no noticeable airstream. All occupants feel is comfortable, healthy indoor air.
"If you've ever been sitting in a restaurant or retail establishment and felt a sudden rush of uncomfortable cold air, it's probably because the diffuser is not designed to create that swirl effect, it just sends air straight out. Aldes circular swirl diffusers don't do that—they break up the air stream so all you feel is comfort," said Jim Jacobson, Strategic Account Sales Manager for American Aldes. "So you can use fewer diffusers and get more airflow without the uncomfortable blast."
American Aldes circular swirl air diffusers have been installed in H & M stores in New York's Times Square, Asheville Mall in North Carolina, Galleria Dallas in Texas, Hollywood, California, Warwick Mall in Rhode Island, Chevy Chase Pavilion in Washington, D.C., and Cherry Hill Mall in New Jersey to name a few of the most recent installations.
H & M (Hennes and Mauritz) is part of H & M Group, one of the world's largest leading fashion companies with six brands across the globe including 4,200 stores in 64 markets and 148,000 employees.
Other retail stores interested in using American Aldes circular swirl air diffusers should contact Jim Jacobson at the American Aldes location in Bradenton, Florida at 800-255-7749.