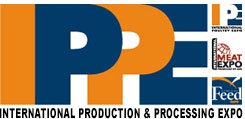 The 2014 International Production & Processing Expo (IPPE), which will take place January 28-30, in Atlanta, is the premier event for the poultry, feed and meat industries. American Aldes will be represented in Booth #5918.
American Aldes' involvement with the poultry industry began in 2010 when it provided Heat Recovery Ventilators (HRV) for a joint study by Crowder College and the University of Arkansas. Read more about the study.
Since the highly successful initial study, Aldes has refined the HRV offering for the poultry market's unique challenges. Stop by Booth #5918 to learn how American Aldes can optimize ventilation in poultry facilities.
The International Production & Processing Expo (IPPE) is a collaboration of three shows – International Poultry Expo, International Feed Expo, and International Meat Expo – representing the entire chain of protein production and processing. In 2013, more than 26,000 visitors attended the show, representing more than 110 countries. Learn more about on the show site.