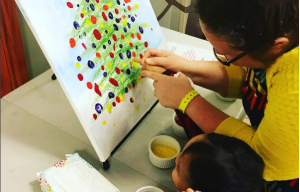 American Aldes, the premier manufacturer of ventilation products, in coordination with Air Control Products, Inc. is helping to bring healthy indoor air to families staying at the Ronald McDonald House in Columbus, Ohio. The House is a home-away-from home for families of seriously ill children being treated at Nationwide Children's Hospital and other area hospitals.
The Home uses Aldes Constant Supply Register Boxes, Constant Exhaust Register Boxes, andConstant Supply Registers as part of the ventilation system that exhausts humidity and odors from areas such as bathrooms, and supplies fresh incoming air. These units incorporate a Constant Airflow Regulator that automatically regulates airflow in duct systems to constant levels, eliminating the need for electric or pneumatic sensors or controls and on-site balancing. These units are a popular choice for multi-family projects such as the Ronald McDonald House, as well as condominiums, apartments and senior living facilities.
Ronald McDonald House Charities support 350 Houses in 42 countries and regions throughout the world. The Homes provide a comfortable place near local hospitals for families of seriously ill children to stay, meals, play areas and a supportive environment with other families in similar situations.
The Ronald McDonald House in Central Ohio serves more than 4,500 families each year, providing over 20,000 nights at the House. It is the largest Ronald McDonald House in the world with nearly 120,000 square feet and 137 guest rooms. Originally opened in 1982, an expansion project in 2014 included the above-mentioned Aldes products.
About American ALDES
American ALDES is the premier manufacturer of ventilation products and systems for homes, multi-family dwellings, hotels, schools and numerous other commercial applications. Products are designed for superior airflow control, energy-efficient performance, and a healthy indoor environment.
American ALDES is a based in Florida and is a subsidiary of the ALDES Group, an international, family-owned group of more than 1,300 employees and 17 subsidiaries in 13 countries.